UltraISO Premium Edition 9.7.3.3618 Repack By elchupakabra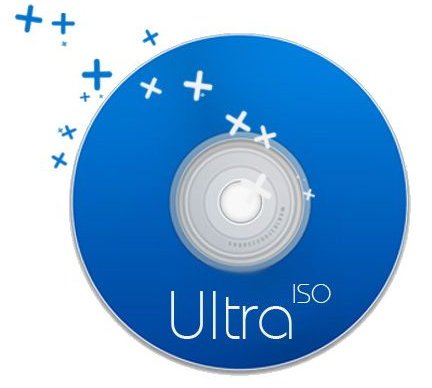 File size: 5.03 MB
UltraISO is an ISO image file creating/editing/converting tool and a bootable CD/DVD maker. It can directly edit the CD/DVD image file and extract files and folders from it, as well as directly make ISO files from your CD/DVD-ROM or hard disk. UltraISO is in sole possession of the intellectualized ISO document format analyzer, it can process at the present time almost all types of image files, including ISO and BIN, it may even support new image files which are yet to be created. UltraISO can open these image files, directly extract files and folders, edit it and convert other image files to the standard ISO format. UltraISO uses the double window unification user contact interface, you have the choice to only use the quick buttons and/or the mouse Drag & Drops, you can handle any CD/DVD image file easily.
At the same time, you can maintain the ISO bootable information, thus creating your own bootable CD/DVDs. You now have the power to make and edit your own ISO files, and then burn them to CD/DVD for your own needs.
UltraISO can:
1. Duplicate disc to ISO file from CD-ROM.
2. Build file on hard disk, CD-ROM, net drive to one ISO file.
3. Extract files from ISO file.
4. Edit ISO file in many format (such as Nero burning ROM, Easy CD Creator, CDRWin, CloneCD, BlindWrite, etc.).
5. Make bootable ISO file.
6. Create/Edit Audio CD image.
UltraISO Some details:
1. Can directly edit the ISO image file.
2. Can directly extract files and folders from ISO image file
3. Can add / delete /create new directory /rename ISO file image content.
4. Can make ISO file from hard disk document.
5. Can create CD image from CD-ROM, maintain bootable information.
6. Can process the compact disc boot information, you can directly add/remove/extract boot image of the ISO image.
7. Supports nearly all known CD image file formats (.ISO, .BIN, .IMG, .CIF, .NRG, .BWI and so on) , and converts them to the standard ISO form image.
8. May directly set the file/folder to hidden attribute
9. Supports ISO 9660 Level1/2/3 and Joliet extension
10. Automatically optimizes the ISO image file structure, saves the CD space.
11. Supports the shell document type integration, Open Image files through double clicking them or the Right Click menu of the mouse with the open dialog.
12. The double window user interface is extremely convenient to use.
13. There are rich add-on tools, you can create ALL in 1 bootable compact discs, CD image file management, even the virtual CD/DVD drive, those functions are really powerful.
Supported OS:
Windows XP, Server 2003, Vista, Server 2008, Windows 7, Server 2012, Windows 8, Windows 8.1, Windows 10 (32-bit, 64-bit).
Version Features:
Combined in one distribution installation of the program or unpacking the portable version
The portable version is presented in two versions:
from developers - limited functionality for integration into the system
PortableApps version - the ability (choice during installation) to fully integrate into the system at the time of launching the portable version (only on it), with integration into Explorer, including associations with supported file types, creating an ISO CD / DVD emulator (ISODrive)
No registration required (key)
Interface languages: Russian (revised by VIPol) / English / Ukrainian / Belarusian
Optional installation of Russian reference (Fiks)
Optional installation in the Explorer context menu (fixed dlls from VIPol without "?")
Optional installation in the Send menu
Replaced the main icon of the program (removed the "globe") and one of the skins (on the dark)
Picks up and autocopy user files uikey.ini and UltraISO.ini for the classic portable version, settings.reg for the portable - PortableAapps format
Makes changes to the registry from the user settings.reg file (for installation).
Silent installation with / SILENT or / VERYSILENT switches
For the "Silent" installation of Portable version additional key / PORTABLE = 1
HOMEPAGE
https://www.ezbsystems.com/
DOWNLOAD
(Buy premium account for maximum speed and resuming ability)