The Foundry Nuke Studio 11.2v7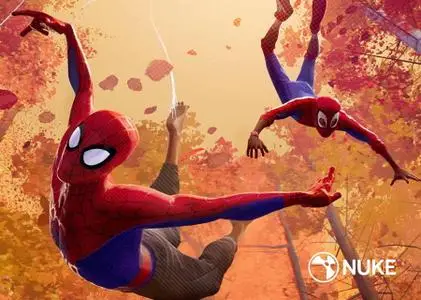 The Foundry Nuke Studio 11.2v7 | 3.0 Gb
Foundry, makers of Nuke have announced the making of Nuke 11.
2v7, which introduces new features to the Nuke family. This update include bug fixes that improve the 11.2 release.
- ID158765 - DeepRecolor: Enabling target input alpha flattened Deep channels that should not be affected.
- ID242922 - TimelineEditing: Using the Slip tool in sequences with multiple tracks in the Viewer occasionally caused Nuke Studio to become unresponsive.
- ID347416 - Deep: Writing output containing Deep data using the standard Write node caused Nuke to crash.
- ID349303 - Text: Changing the opacity of text shifted the output to the left and created artifacts in the Viewer.
- ID350840 - Linux only: Labels in the Node Graph became unreadable at certain zoom levels.
- ID352422 - Read/Write: Importing a previously exported.mov clip displayed a PAL format warning.
- ID362521 - Roto/Rotopaint: The tooltip for adjusting B-spline tension in the Properties panel? button was incorrect.
- ID378932 - Running stereo scripts containing nodes in an error state in terminal mode with the continueonerror=False argument rendered frames incorrectly.
- ID381706 - Documentation: The description of the keyboard shortcut for adding custom tags (Ctrl/Cmd+Y) was ambiguous.
- ID387321 - Read/Write: The Write node's first part control did not work expected when write full layer names was enabled.
- ID388199 - macOS only: Launching Nuke Assist enabled the Frame Server incorrectly.
- ID390486 - Read/Write: Opening multiple projects while elements were still loading caused Nuke Studio to crash.
- ID392348 - Text: Expressions resulting in Unicode characters were not displayed correctly.
- ID393519 - Deep: Using DeepHoldout operations on multi-sample deep images produced artifacts.
- ID399956 - ARRIRRAW: Interaction with ARRIRAW footage in Nuke was sluggish.
- ID402361 - OCIO: All LUTs from config files were loaded, even if they were not used, causing Nuke to start up more slowly.
is a powerful node-based VFX, editorial and finishing studio designed to empower creative individuals working independently as well as collaborative teams working on quick-turnaround projects in a way that's previously never been possible. A unique and seamless combination of effects and timeline, with NUKE STUDIO, users can conform, edit, color-correct, add effects and playback at 4K. Run a whole project from a single desktop, even sitting with a client whilst doing it, and use NUKE STUDIO's powerful collaborative controls to share work with a wider team and manage this from a central integrated location.
develops award-winning computer graphics and visual effects (VFX) software used globally by leading artists and designers. The portfolio lets users create inspiring and technical high-end visuals across a wide range of industries including film, TV, commercial and games, as well as the CAD, design and architecture markets. Together we constantly strive to produce innovative solutions that meet the needs of our customers and the ever-changing environments in which they work.
The Foundry NUKE STUDIO
11.2v7
x64 english
PC / macOs / Linux *
*
3.0 Gb
DOWNLOAD
(Buy premium account for maximum speed and resuming ability)